👉 No idea what the CIPLE exam covers or looks like?
👉 Feeling stuck, lacking confidence to take the CIPLE exam?
👉 Feeling lost on how to best prepare and study for the exam?
Until today, most students that took the CIPLE had very few resources and information available to help them prepare and feel confident about taking the exam. Many would study the A2 topics and grammar without knowing what to expect regarding exam structure, type of questions and overall expectations.
Based on our unique experience preparing many students over the years, we decided to share our valuable learnings that will give you a clear advantage when taking the exam.
What we will cover:
✅ CIPLE exam structure and grading.
✅ Tips, tricks, and strategies for each section of the exam.
✅ In-depth look at the Official Model Exam.
✅ Breakdown of each typology of question.
✅ Extra practice exercises so you can test your knowledge.
✅ Step-by-step explanation of the correct answers.
✅ Self-paced - work a speed that fits your lifestyle!

This course is taught in English, so even if you don't fully grasp the Portuguese language yet, you will understand each step, since we translate everything to make sure it is 100% clear.
The curriculum includes videos, audios, interactive quizzes, and downloadable pdfs for you to save and have handy when studying.
Note that this course is not a A1/A2 curriculum course. You are expected to learn vocabulary, grammar, pronunciation with a teacher or a school. If you are looking for a teacher, we offer one-on-one online lessons with highly qualified teachers in Portugal.
Meet Sandra, the founder of LEPO.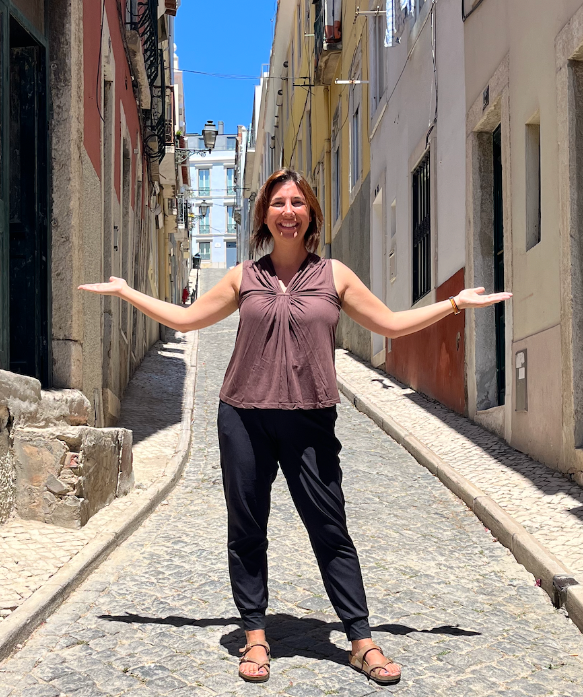 Olá! My name is Sandra Carapinha.

I've been teaching Portuguese to foreigners for over 12 years and working close with students preparing for the A2 CIPLE exam all over the world. If you are learning Portuguese, you have probably seen me on social media, since I'm also a content creator with over 17k followers on my YouTube channel
.


I know from personal experience how this course will be a true game changer for you. I've been working on this project for a year now, making sure I had all the details and essential information available to help you take the CIPLE with confidence.


I hope you don't miss this opportunity to unlock your chance to pass the CIPLE exam.


The CIPLE prep course, explained by me.

Read CIPLE student reviews!

How the course is structured

Other offerings - get extra practice with our CIPLE mock tests!

Check your inbox to confirm your subscription